We're Here to Help!
At Town Center Cosmetic Dentistry, we care about more than teeth.
Here, Dr. Brittany Bergeron and our team combine advanced dental solutions with truly personalized care. Instead of dictating specific treatments or pushing certain procedures, we take time to learn who you are, so we understand your expectations and concerns.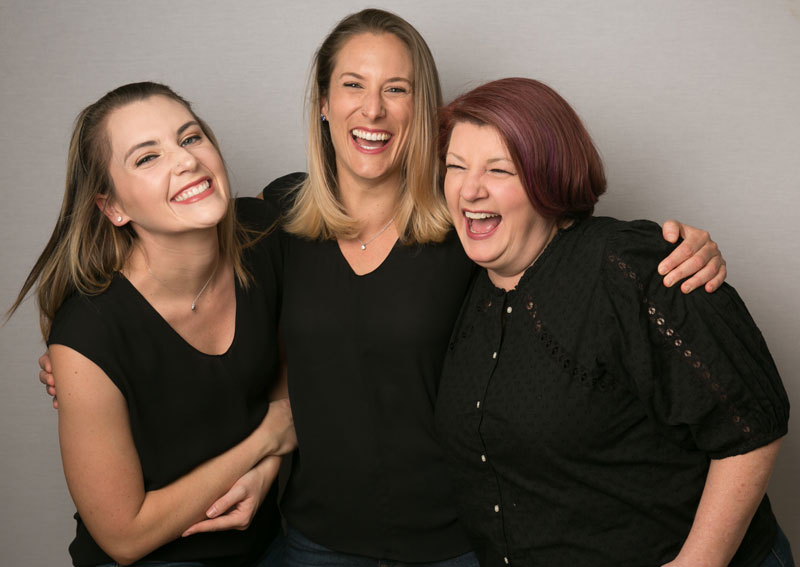 While we are skilled professionals, we are also warm, kind, and friendly. We know that not everyone enjoys seeing the dentist and go out of our way to make each visit and every interaction worry-free and pleasant.
Our Approach to Dental Care
We believe every patient deserves to be dynamically involved in their oral health. We provide our patients with useful, practical, understandable dental education, tailored to their specific oral health concerns. When a patient is well-informed, they are empowered to make good treatment decisions and properly care for their oral health at home.
We treat each patient as we would like to be treated because, at the end of the day, each of us is also a patient and we have had our own share of good and bad experiences in dental and medical offices. Like our patients, we don't like surprises when it comes to treatment or finances, so we are upfront and transparent throughout treatment planning and reviewing and establishing financial contracts.
We know that dental anxiety is real and is not something patients should be ashamed of. We are non-judgmental and empathetic, encouraging our patients to talk with us about their previous experiences and worries. The better we understand the whole of the individual's situation, the better we can meet all of their needs: keeping them comfortable and at ease during procedures, and confident they are in safe, caring hands.
We want our patients to look and feel their best when leaving our office, so we offer a variety of traditional and cosmetic dental and facial treatments. With our attentive, accommodating customer service, and detail-oriented clinical treatment, our patients finish visits with improved oral health and beautifully confident smiles!
Schedule a Complimentary Consultation
Everyone at Town Center Cosmetic Dentistry looks forward to welcoming you to our smile-care family. We invite you to schedule a complimentary consultation to meet Dr. Bergeron and our team at our Towson, MD office, to learn more.
No pressure, no sales pitch, and no unwanted services, we promise! Instead, we'll have a conversation, provide an initial exam, and discuss how we can help you achieve your healthiest, most radiant smile; please, schedule your consultation, today!